Skip to Content
Toilet Installation Services in Metcalfe, ON
At Honest D Plumbing, we are here to supply Metcalfe, ON and the surrounding areas with comprehensive toilet installation services. For over a decade, our plumbing company has delivered fast, efficient, and effective plumbing services to residential and commercial property owners throughout the area. We take pride in our ability to provide expertise when it comes to our work and customer care. If your appliances begin acting up, whether it's a leaky kitchen faucet or that toilet that always seems to be running, just call on our seasoned team for assistance! We have the knowledge and tools for installation services when you need them most.
Local Plumbers Serving Metcalfe and the Surrounding Areas
If you have a toilet at your commercial or residential property that is more than 5-7 years old, we recommend that you consider replacement as a cost-effective solution. As your reliable local plumbers, our toilet installations come complete with upgraded wax seal kits and durable flange extensions (if required) at an affordable price. As with all toilet replacements, our team will also recommend replacing the existing shut off valve and supply line. These parts are prone to wear and tear over time, making them especially prone to developing leaks. If your toilet is on the newer side and you find that it is running for longer than it should or not filling correctly, send a picture to us at honestdplumbing@gmail.com with the make, model, and a picture of the inside of the rear tank. We will take this information and source the parts for you so we can work to re-build the inner tank. With that being said, please note that our ability to perform this service is dependent on the age of your toilet and whether the correct parts are available to be sourced.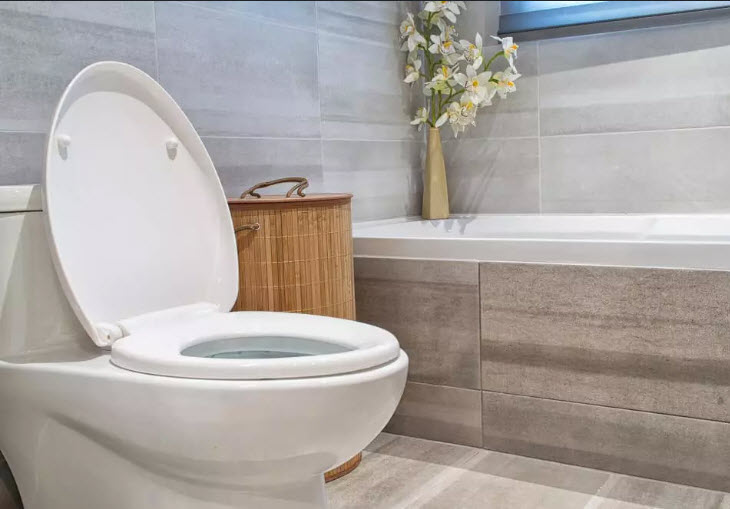 Signs Your Toilet Needs Maintenance, Repair, or Replacement
Out of all the water fixtures in your home or business, having a functioning toilet is probably the most necessary. No one has time for a toilet malfunction, especially when you have family or employees depending on its effectiveness. At Honest D plumbing, we have compiled a list of common signs and symptoms that your toilet may need to be looked at by one of our seasoned plumbers. These include the following:
Your Toilet Clogs More Than Once a Week
If you find that your toilet has started clogging more than once a week, then it is likely that you will need to call on our team for toilet repair. We often find that the parts that manage your toilet's flushing may have worn out, or a partial blockage may be lying deep within your plumbing. It is essential to remember that you should never flush facial tissue, cotton swabs, Q-tips, dental floss, or diapers down your toilet to avoid severe backups and damages down the road.
The Tank or Bowl Does Not Refill with Water After Flushing
This issue is typically always an indicator that your toilet's fill valve has malfunctioned. The valve is a part of your toil that will require replacement once it has failed, and our team will help you determine which size is best for your toilet. The plumbers at Honest D Plumbing are well-versed in performing toilet replacement services no matter the scope, so don't hesitate to reach out to us for assistance.
Your Toilet has Leaking Cracks in its Porcelain
Leaks don't always come from the seal! In fact, they may very well be coming from the seemingly insignificant fractures in the porcelain around your toilets tank or bowl. It is important to regularly inspect your toilet to make sure no cracks are starting to form. If you have large cracks in your toilet, you will likely have to plan for an entire toilet replacement.
Your Toilet Only Flushes a Little or Not at All
If your toilet won't even attempt to flush, then something has most likely gone wrong with the flushing mechanism. With this problem, you will probably need toilet replacement parts, which our team would be happy to assess and help you with. Though toilet repair may seem like an appropriate DIY project, you will likely not have the tools or know-how to make the repairs yourself. If you need toilet replacement or repair, leave it to the experienced plumbers at Honest D Plumbing. We'll complete the job right on the first try so you can flush with ease.
Your Toilet Has Standing Water Around Its Base
Standing water around the base of your toilet is a tell-tale sign that there's a leak. We will assess the issue and determine where this leak is coming from. If the seal is the culprit, it will need to be replaced to rectify the leaking problem. A leaky toilet seal should never be left unattended, as it has the capacity to waste even more water than a dripping faucet! Don't wait until the problem becomes more severe and costly; call on our skilled plumbers to repair the issue promptly and on budget.
Your Toilet Runs Continually, Even When It Hasn't Been Flushed
In some cases, you can fix this relatively common issue by merely jiggling the handle to ensure the flapper valve closes properly. Many times, this is all that will need to be done to rectify the situation; however, if the issue happens continually, it may call for a valve replacement or new toilet altogether. If this problem sounds familiar to you, contact our team, and we can tell you what to plan for.
You See Rust or Corrosion on Your Toilet's Metal Parts
Rust and corrosion are a sure-fire sign that your toilet is on its last leg. When you're dealing with a toilet that has widespread wear and corrosion, then you'll need to start thinking about your options surrounding toilet replacement. In some cases, however, this wear may only be present on certain parts of your toilet, which will only call for the replacement of those specific components.
How to Know When It's Time for a New Toilet Installation
Though many toilet issues simply need maintenance or repairs when something goes wrong, there are instances where a full toilet replacement is required. As one of the most-used appliances in your home or business, a toilet goes through a lot on a day-to-day basis. While toilets do tend to keep up and tote a reasonably long lifespan, there are several signs that your toilet may need to be replaced by a more modern model. These signs include the following:
Your Toilet is Outdated – If your home or business is still sporting a toilet from the 1960s, it's due for a replacement. Not only are these toilets more prone to unwanted noisiness and leaks, but they also use much more water per flush than a modern toilet. Older toilets also have a harder time flushing, taking longer to fill. An older toilet will only exhibit more and more issues as time goes on, so replacing it before any problems become more severe is your best bet.
Your Toilet Is Costing You an Arm and Leg – If you have an older toilet at your commercial or residential property, it likely uses too much water per flush. This may seem like a minuscule issue, but it can actually wind up costing you a fortune in water bills annually. Investing in a modern, low-flow toilet replacement is your best bet to saving money and peace of mind.
Your Toilet is Damaged – If your toilet is flawed with copious chips and cracks, or if your model was improperly installed or repaired in the past, toilet replacement is likely necessary. A faulty toilet will continue to show more serious wear and tear until it has completely failed, potentially damaging your subfloor, bathroom, and other areas of your property. Instead of waiting for this occurrence, you can be proactive by calling on our team of seasoned plumbers for a full replacement.
At Honest D Plumbing, we can help you determine whether your toilet issues will require simple repairs or full-blown replacement. No matter what you're dealing with, we offer comprehensive toilet installation services to ensure you never have to go long without a properly functioning toilet. As a business or homeowner, we understand that you can't go without a toilet for long, which is why our team is always ready to assist.
Call Today for Premier Toilet Installation Services
When you need toilet repair or replacement solutions in Russell, Greely, Manotick, or other select cities surrounding Metcalfe, do not hesitate to contact our plumbers here at Honest D Plumbing. Our staff is licensed and insured for your safety, and we are always up to date on plumbing codes and other specifications. Don't make the mistake of relying on just any plumbing company for toilet repair, replacement, or installations. Rely on the Honest D Plumbing team for excellent services.